Click any flyer to go to the link!
Please do NOT enter any class more than 5 minutes before it is scheduled to begin and please leave promptly at the end of class!
Torah Ohr classes are on the web!
We are pleased to inform you that many of our Shiurim/Classes will be broadcast live over the internet. In most cases, the classes will allow interactive participation between the presenter and the participants.
Some of the classes with be recorded and available on our website.
Classes will be hosted by Zoom. When you visit the sites listed below, you will be instructed to download the program if you do not already have it on your phone or computer.
If you would like to watch a short video about zoom meetings you can watch it here https://youtu.be/vFhAEoCF7jg
Click on the links below or if you prefer, you can call in to any zoom webinar by calling (301) 715 8592 (US), (647) 558 0588 (Canada), or 972 55 330 1762 (Israel) - and then enter all the numbers after the j/ of the link to the particular class you want. For example if you want to join Gemara Brachos the number to enter is 512940360 - You will be asked for a participant ID after you enter the meeting, just press # to enter the call.
List of weekly classes: https://www.torahohrboca.org/learn.html
---
Daily Classes:
Topic: Daf Yomi
Presenter: Rabbi Kenneth Greene
Time: Sunday-Friday at 8:30 AM
To join visit https://zoom.us/j/808493425
password: dafyomi
---
Topic: Chumash Class
Presenter: Norm Nissel
Time: Sunday-Friday at 9:30AM
(starting 11/15)
To join visit https://zoom.us/j/89882280439
password: chumash
---
Topic: Mishna Berurah
Presenter: Rabbi Dr. Moshe Kranzler
Time: Sunday-Thursday at 5:00 PM
To join, visit https://zoom.us/j/965632091
password: breurah
---
Topic: Mishna Yomit
Presenter: David Cheslow
Time: Sunday-Friday 15 minutes before the Early Mincha.
S-Th live in the shul and on Zoom, Friday and Shabbat only at shul.
To join, visit https://zoom.us/j/83599025152
password: mincha
---
Virtual Tour of our Construction!
Thank you to Fred Hadley of the Village Sentry for this great virtual tour!
Our Current COVID policies:
Torah Ohr Protocols
(as of May 26, 2021)
"If you haven't been vaccinated yet, find a vaccine."
According to the latest CDC updated April 27, 2021: "..fully vaccinated people can participate in some indoor events safely, without much risk".
Fully vaccinated individuals who are healthy may be unmasked or masked in our davening areas.
Those who are not fully vaccinated MUST MASK and maintain a double empty seat distance between daveners.
We look forward to welcoming your guests.
Please inform guests of Shul Protocols.
Thank You
Thu, June 24 2021
14 Tammuz 5781
Zmanim
Alot Hashachar
5:09am
Earliest Tallit
5:41am
Netz (Sunrise)
6:29am
Latest Shema
9:56am
Zman Tefillah
11:05am
Chatzot (Midday)
1:23pm
Mincha Gedola
1:58pm
Mincha Ketana
5:25pm
Plag HaMincha
6:51pm
Shkiah (Sunset)
8:17pm
Tzeit Hakochavim
8:56pm
More >>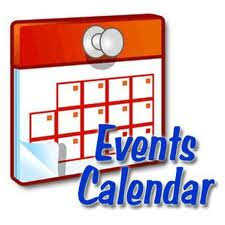 Upcoming Events
Click on any event to register
(if registration is required)
Thu, June 24 2021 14 Tammuz 5781