Current Shiva Information
It is a tradition at Congregation Torah Ohr to honor the memory of our departed members by establishing a named fund which supports Torah learning and education programs at our kehilla. You may make a donation by clicking the image to the right and specifying Memorial Fund in the drop down menu. In the note, please indicate who you are memorializing.
With sorrow, we inform you of the passing of
Ralph Solomon Drimmer
brother of
Ruth Gilad
The funeral took place in NY.
Ruth will be sitting Shiva at 529 West Englewood Avenue, Teaneck, New Jersey
Friday to 5:00pm
Motza'ai Shabbat till 10:00pm
Sunday 4:00pm to 9:00pm
Monday & Tuesday 9:30am - 12:30pm & 2:00pm - 9:00pm.
Shiva will conclude Wednesday May 18
Ruth can be reached on her cell at 914-500-3147
Please consult torahohrboca.org/shiva.html for any last minute changes in shiva times and locations
המקום ינחם אתכם בתוך שאר אבלי ציון וירושלים
With sorrow, we inform you of the passing of
Charlotte Zimmerman
mother of
Robert Goodman

The graveside funeral will take place on
Monday, May 9, at 2:30 pm
Memorial Gardens
21100 Griffin Road
Southwest Ranches, FL 33332
(954) 434-1531

Robert will begin Shiva at the home of
his sister and brother-in-law
Susan and Norman Fixel
Ritz Carlton Residences
1 North Ft. Lauderdale Beach Blvd. (Apt. 2102)
Ft. Lauderdale, FL. 33304

Mon.evening: 7:00-9:00 pm
Mincha/Ma'ariv at 6:20 pm
(Masks required)
Robert is returning to Century Village and
will continue observing Shiva
Tuesday, May 10,
from 7:30-9:30 pm
in the Wolverton B parking lot.

Robert will continue Shiva at
4037 Wolverton B (Masks required)
Visitation: Wed. 10-12noon, 2-5 pm, 7:30-9:30 pm
Thurs. 1-5:30 pm, 7:30-9:30 pm
Friday until 2:30 pm
Motza'ai Shabbat 9:00-10:00 pm
Robert will join an outdoor minyan for davening.
Shiva concludes Sunday morning
המקום ינחם אתכם בתוך שאר אבלי ציון וירושלים
Mon, May 16 2022
15 Iyyar 5782
Zmanim
Alot Hashachar
5:17am
Earliest Tallit
5:48am
Netz (Sunrise)
6:34am
Latest Shema
9:55am
Zman Tefillah
11:03am
Chatzot (Midday)
1:17pm
Mincha Gedola
1:51pm
Mincha Ketana
5:13pm
Plag HaMincha
6:37pm
Shkiah (Sunset)
8:01pm
Tzeit Hakochavim
8:38pm
More >>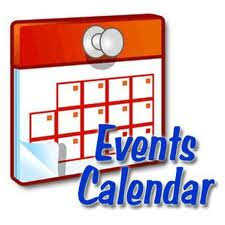 Upcoming Events
Click on any event to register
(if registration is required)
Rabbi Benjamin Yasgur
203-526-4014
President: Dave Cheslow
908-500-5370
Mon, May 16 2022 15 Iyyar 5782