Professor Harold Rhode
"How Muslims Understand The World: Why Understanding This Mindset is Essential for Israel and Those Who Care About Israel's Future"
| | |
| --- | --- |
| 11/21/2022 | |
| 11/28/2022 | |
| 1/10/2023 | |
| 1/17/2023 | |
2/7/2022 - "Understanding the Iranian Mentality"
2/14/2022 - "How We Rescued the Baghdadi Jewish Archives from the Basement of Saddam Hussein's Intelligence Headquarters"
2/21/2022 - "Using DNA to Trace the Routes our Ancestors Took Before they Settled in the Places they Lived Before they Came to the US"
2/28/2022 - "Insights into the Meaning of Words in the Tanakh"
The Hebrew-Semitic Root LHM - Bread, Meat, Fish,or Cow - Or maybe just FOOD
Using Arabic and Aramaic to Gain Insights in the Hebrew meanings in the Tanakh
3/7/2022
How to Understand why Bahrain, the UAE, Sudan & Morocco signed peace Agreements with Israel: Two reasons: Shared Common Defense and Economic Interests, and why, as long as Israel projects strength and remains resolute, we can expect other Muslim countries to sign on as well.
3/14/2022
Iran's historic relationship with the Jews & other non-Muslims. And a visit to the tombs of Esther & Mordechai
in Western Iran.
Sat, June 3 2023
14 Sivan 5783
Zmanim
Alot Hashachar
5:09am
Earliest Tallit
5:40am
Netz (Sunrise)
6:28am
Latest Shema
9:53am
Zman Tefillah
11:02am
Chatzot (Midday)
1:19pm
Mincha Gedola
1:53pm
Mincha Ketana
5:19pm
Plag HaMincha
6:44pm
Shkiah (Sunset)
8:10pm
Havdalah
8:49pm
Tzeit Hakochavim
8:49pm
More >>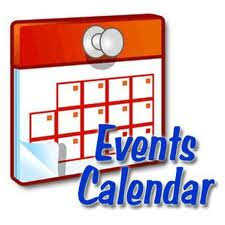 Office Hours
Monday - Thursday: 9am - 2 pm
Friday: 9am - Noon
Upcoming Events
Click on any event to register
(if registration is required)
Sat, June 3 2023 14 Sivan 5783