5784
Rabbi Levi Feigelstock - Executive Director of the ORB
5783
Rabbi Noach Light "Learning to Simplify; The Distraction of Too Many Options"
Rabbi Eliyahu Rabovsky "Living Today with the Uncertainties of Tomorrow"
5782
Rabbi Josh Broide "Emerging From Corona - What Have We Learned As A Jewish Community?"
Rabbi Yisroel Edelman
Rabbi Tzvi Hersh Weinreb
Rabbi Josh Grajower
5781
Rabbi Rael Blumenthal "The Battle Against Amalek: Are We Still Supposed to Be Fighting Something?
Rabbi Eliyahu Rabovsky "Some H Words: Haughtiness, Humilty, and Happiness"
Rabbi Efrem Goldberg "Nittel Nacht: Learning Torah on the Eve of the December 25th."
Rabbi Yaakov Gibber "Achieving Greatness"
Rabbi Josh Broide "A New Normal - What We Can expect as we Begin a New Year"
Rabbi Simcha Shabtai "Preparing For Rosh Hashanah" - 9/14/2020
5779
| | | |
| --- | --- | --- |
| 10/18/18 | | Rabbi Light |
| 11/29/18 | | Rabbi Shochet |
| 12/27/18 | | Rabbi Goldberg |
| 1/31/19 | | Rabbi Moskowitz |
5778:
| | | |
| --- | --- | --- |
| 02/27/18 | | Rabbi Goldberg |
| 05/07/18 | | Rabbi Light |
| 06/06/18 | | Rabbi Grajower |
| 09/06/18 | | Rabbi Broide |
5777:
| | | |
| --- | --- | --- |
| 03/01/16 | | Rabbi Gibber |
| 12/15/16 | | Rabbi Moskowitz |
| 01/24/17 | | Rabbi Jack Engel |
| 06/29/17 | | Rabbi A. Billet |
Sat, December 2 2023
19 Kislev 5784
Zmanim
Alot Hashachar
5:39am
Earliest Tallit
6:07am
Netz (Sunrise)
6:52am
Latest Shema
9:31am
Zman Tefillah
10:24am
Chatzot (Midday)
12:10pm
Mincha Gedola
12:37pm
Mincha Ketana
3:16pm
Plag HaMincha
4:22pm
Shkiah (Sunset)
5:28pm
Havdalah
6:06pm
Tzeit Hakochavim
6:05pm
More >>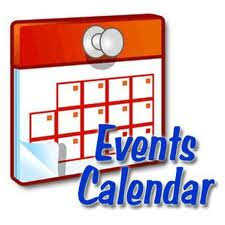 Office Hours
Monday - Thursday: 9am - 2 pm
Friday: 9am - Noon
Upcoming Events
Click on any event to register
(if registration is required)
Sat, December 2 2023 19 Kislev 5784