Loss and Healing in Jewish Sources - Robin Einbinder
Upcoming Sessions
1. Sunday, December 6, 2020
•
20 Kislev 5781
8:00 PM - 8:50 PM
Virtual
2. Sunday, December 13, 2020
•
27 Kislev 5781
8:00 PM - 8:50 PM
Virtual
Past Sessions
Sunday, November 29, 2020

•

13 Kislev 5781

-

8:00 PM - 8:50 PM

-

Virtual
Sunday, November 22, 2020

•

6 Kislev 5781

-

8:00 PM - 8:50 PM

-

Virtual
Sunday, November 15, 2020

•

28 Cheshvan 5781

-

8:00 PM - 8:50 PM

-

Virtual
Sunday, November 8, 2020

•

21 Cheshvan 5781

-

8:00 PM - 8:50 PM

-

Virtual
Sunday, November 1, 2020

•

14 Cheshvan 5781

-

8:00 PM - 8:50 PM

-

Virtual
A new series of seven shiurim on the theme of Loss and Healing in Jewish Sources, based on shiurim offered by Noema Novetsky and Rivka Kahan at Nishmat Seminary in July 2020. The classes will examine various sources in Tanach, Medrash, Gemara, Rabbinical commentary, and modern commentators (e.g.,the Rav, Rabbi Samet of Yehivat Har Etzion, Rabbi Zalman Sorotzkin, Nachlat Yosef) to explore what we can learn today from ancient issues.
Men and women are welcome to participate.
On Zoom only. No pre registation required.
Share Print Save To My Calendar
Mon, November 30 2020
14 Kislev 5781
Zmanim
Alot Hashachar
5:39a
Earliest Tallit
6:06a
Netz (Sunrise)
6:51a
Latest Shema
9:30a
Zman Tefillah
10:24a
Chatzot (Midday)
12:10p
Mincha Gedola
12:36p
Mincha Ketana
3:15p
Plag HaMincha
4:22p
Shkiah (Sunset)
5:28p
Tzeit Hakochavim
6:05p
More >>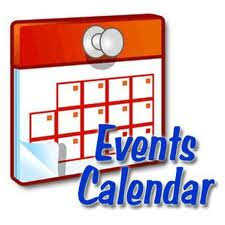 Upcoming Events
Click on any event to register
(if registration is required)
Mon, November 30 2020 14 Kislev 5781