Science and Torah - Dr. Jack Prince
Upcoming Sessions
1. Tuesday, February 9, 2021
•
27 Shevat 5781
11:00 AM - 11:50 AM
Main Sanctuary
2. Tuesday, February 16, 2021
•
4 Adar 5781
11:00 AM - 11:50 AM
Main Sanctuary
3. Tuesday, February 23, 2021
•
11 Adar 5781
11:00 AM - 11:50 AM
Main Sanctuary
4. Tuesday, March 2, 2021
•
18 Adar 5781
11:00 AM - 11:50 AM
Main Sanctuary
Past Sessions
Tuesday, January 26, 2021

•

13 Shevat 5781

-

11:00 AM - 11:50 AM

-

Main Sanctuary
Tuesday, January 19, 2021

•

6 Shevat 5781

-

11:00 AM - 11:50 AM

-

Main Sanctuary
This mini-course will explore the close relationship between our sacred Torah (Oral and Written) and the scientist's understanding of the origins of our world and the rules governing the behavior of our world.
TOPICS
· Biblical Creation and Science: 6 days or 13 billion years
· Two Main Issues: a) Our Sages interest in scientific matter and b) The compatibility of the teaching of the Sages with presently accepted scientific knowledge
· Illusory Contradictions/Real Contradictions
· The Physics of Free Will: The unpredictable future
No previous scientific knowledge is required. The sources used include: "The Science of G-D" by Prof. Gerald Schroeder, "The Science in Torah" by Yehudah Levi, "Biblical Creation and Science" by Nathan Aviezer, Rambam, Ramban, Rashi, Vilna Goan, and several contemporary Poskim.
Share Print Save To My Calendar
Thu, January 28 2021
15 Shevat 5781
Zmanim
Alot Hashachar
5:56a
Earliest Tallit
6:23a
Netz (Sunrise)
7:07a
Latest Shema
9:50a
Zman Tefillah
10:45a
Chatzot (Midday)
12:34p
Mincha Gedola
1:01p
Mincha Ketana
3:44p
Plag HaMincha
4:52p
Shkiah (Sunset)
6:01p
Tzeit Hakochavim
6:36p
More >>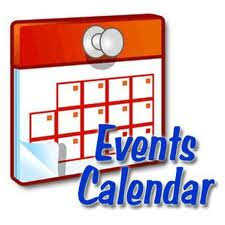 Upcoming Events
Click on any event to register
(if registration is required)
Thu, January 28 2021 15 Shevat 5781