Epistemology of Tefila - Sheryl Scher
Upcoming Sessions
1. Thursday, January 28, 2021
•
15 Shevat 5781
10:00 AM - 10:50 AM
Virtual
2. Thursday, February 4, 2021
•
22 Shevat 5781
10:00 AM - 10:50 AM
Virtual
3. Thursday, February 11, 2021
•
29 Shevat 5781
10:00 AM - 10:50 AM
Virtual
4. Thursday, February 18, 2021
•
6 Adar 5781
10:00 AM - 10:50 AM
Virtual
5. Thursday, February 25, 2021
•
13 Adar 5781
10:00 AM - 10:50 AM
Virtual
6. Thursday, March 4, 2021
•
20 Adar 5781
10:00 AM - 10:50 AM
Virtual
7. Thursday, March 11, 2021
•
27 Adar 5781
10:00 AM - 10:50 AM
Virtual
8. Thursday, March 18, 2021
•
5 Nisan 5781
10:00 AM - 10:50 AM
Virtual
9. Thursday, March 25, 2021
•
12 Nisan 5781
10:00 AM - 10:50 AM
Virtual
10. Thursday, April 1, 2021
•
19 Nisan 5781
10:00 AM - 10:50 AM
Virtual
11. Thursday, April 8, 2021
•
26 Nisan 5781
10:00 AM - 10:50 AM
Virtual
12. Thursday, April 15, 2021
•
3 Iyyar 5781
10:00 AM - 10:50 AM
Virtual
13. Thursday, April 22, 2021
•
10 Iyyar 5781
10:00 AM - 10:50 AM
Virtual
14. Thursday, April 29, 2021
•
17 Iyyar 5781
10:00 AM - 10:50 AM
Virtual
Past Sessions
Thursday, January 21, 2021

•

8 Shevat 5781

-

10:00 AM - 10:50 AM

-

Virtual
Thursday, January 14, 2021

•

1 Shevat 5781

-

10:00 AM - 10:50 AM

-

Virtual
Thursday, January 7, 2021

•

23 Tevet 5781

-

10:00 AM - 10:50 AM

-

Virtual
Thursday, December 31, 2020

•

16 Tevet 5781

-

10:00 AM - 10:50 AM

-

Virtual
Thursday, December 24, 2020

•

9 Tevet 5781

-

10:00 AM - 10:50 AM

-

Virtual
Thursday, December 17, 2020

•

2 Tevet 5781

-

10:00 AM - 10:50 AM

-

Virtual
Thursday, December 10, 2020

•

24 Kislev 5781

-

10:00 AM - 10:50 AM

-

Virtual
Thursday, December 3, 2020

•

17 Kislev 5781

-

10:00 AM - 10:50 AM

-

Virtual
Thursday, November 19, 2020

•

3 Kislev 5781

-

10:00 AM - 10:50 AM

-

Virtual
Thursday, November 12, 2020

•

25 Cheshvan 5781

-

10:00 AM - 10:50 AM

-

Virtual
Thursday, November 5, 2020

•

18 Cheshvan 5781

-

10:00 AM - 10:50 AM

-

Virtual
Thursday, October 29, 2020

•

11 Cheshvan 5781

-

10:00 AM - 10:50 AM

-

Virtual
Thursday, October 22, 2020

•

4 Cheshvan 5781

-

10:00 AM - 10:50 AM

-

Virtual
Epistemology of Tefila
Skills, Knowledge, and Understanding to Pray as a Jew at Home and in Shul. This class is for women and men who want to know more about Tefila and Davening. Each is class divided into topics as follows:
· Pesukei D'Zimrah(Verses of Song) - Just Sing, Sing a Song
· Brichot Hashachar(Morning Blessings) - Good mornin, good mornin, to you, and you, and you
· Chanukah - is The Festival of Lights, instead of one day of presents we have 8 crazy nights
· Mincha and Maariv - Hello darkness my old friend
· Kedushah, Kaddish, and Kaddish D'Rabbanan - Memories are so beautiful and then.....
· Purim - Masquerade! Paper faces on parade!
· Pesach(Passover) - Let my people go
Share Print Save To My Calendar
Thu, January 28 2021
15 Shevat 5781
Zmanim
Alot Hashachar
5:56a
Earliest Tallit
6:23a
Netz (Sunrise)
7:07a
Latest Shema
9:50a
Zman Tefillah
10:45a
Chatzot (Midday)
12:34p
Mincha Gedola
1:01p
Mincha Ketana
3:44p
Plag HaMincha
4:52p
Shkiah (Sunset)
6:01p
Tzeit Hakochavim
6:36p
More >>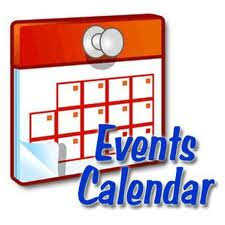 Upcoming Events
Click on any event to register
(if registration is required)
Thu, January 28 2021 15 Shevat 5781